1951 Chevy Styleline Deluxe Sports Coupe Classic

Car is 100% original, complete and unaltered. It is a 2 door, 6 cyl, 3 speed with 54,000 original miles. I purchased the car in 1975, from the original owner, and drove it for 10 years. I then parked it in my garage at home (1985 plates still on it). It was pulled from my garage last week then hand sanded and brush primed to protect the sheet metal. Any dents or rust spots are still clearly visible. It hasn't been started or driven in over 20 years. 

The car is complete with these extras that I accumulated, Fender Skirts, Outside windshield visor, Aftermarket continental kit (trunk mount), all 4 bumper extensions (rare), extra trim pieces (some NOS), a complete new exhaust system (never put on), plus much more!

Well here we go once more. Another job for me to build and hope to cruise when I get time off. ya right. I know. I'm all ways doing something. I want to keep it simple but I feel a big block coming on. I will be posting the build as I go. wish me luck. Below is one all ready done. very nice I think. This one I'm going to do light baby blue with a white top.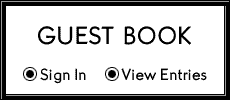 11232012

Well today I picked up the old lady. here are some pixs.

Know anyone who has parts for a 51 chevy sport coupe. let me know.

Here's an up-date.

09252013

Been gathering parts for the re fit. dont know if its going to get a 350 or 454?

both have its ups and downs.

11/8/2014

well it's getting a 572 cid.

Well as well it's been a trying year for me & Lady Lynn. My heath is going down and I know how things will end, so this car means a lot to me to finsh up. and do a little huntting. Glory be in his name.

The car name is Job. only fitting. here is what's been doing on in the shop from hell.

The math is for me the hard part.

And I still do this with half a brain.

Other half was killed off in 96 from power line. it suxs not being able to remember things.

Un like some others setting to 1 deg, I set my for 9deg. more launch and able to not pop as we say on the track.

For this mock set up till funds come in, I'm using a 2008 Chevy S10 10 bolt. Yes I know it will shatter, But till money comes in, the 9 inch is on hold. It needs axles, cut down, seals, gears, Etc.

As you can see I reuse as much as I can. Layout before welding in.